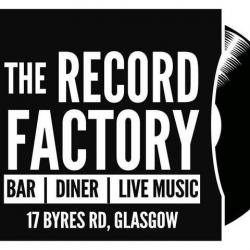 Very popular bar located on Byres Road. Are you tired of Glaswegian bars closing at midnight? Then you should definitely try this one, as it is open until 2am!
Placed between vintage shops and restaurants, it is predestined to take the inspiration for its design and style from the underground bars of New York. As its name might suggest, it is a place not only for eating, drinking and meeting your friends, but also nice venue for gigs and dancing.
With your ESN card you have a free entry to all gigs and club nights + drinks for the following prices (Mon-Thur):
- £3 - house lager
- £3 - house cider
- £2.5 - bud/corona
- £2.5 - Jack & Mix
- £2.5 - Vodka & Mix
- £2.5 - Gin & Mix
- £2.5 - Rum & Mix

On top of that, you will be provided promo deals on food items (Mon-Thur)!